TAG-SSA IMPACT AWARDS in Blockchain
Join the Blockchain Chamber and Southeastern Software Association of TAG as we celebrate the best and brightest blockchain companies.

Each year the SSA Impact Awards recognize companies and their teams who have demonstrated outstanding leadership in bringing new technology solutions to the market. The winners have built outstanding software solutions that deliver a significantly positive impact on both their customers and business community.

Thursday, June 27
6:00 pm - 9:00 pm

Oceans Ballroom at Georgia Aquarium
246 Ivan Allen Jr Blvd NW
Atlanta, GA 30313

Pricing: (This is a paid event and you must register to attend)
TAG Members- $99
Non-Members- $119

REGISTER WITH THIS LINK:
https://www.tagonline.org/events/ssa-impact-awards/

Apply: (closes June 17th)
https://tagonline.wufoo.com/forms/m115uevj0w94l6q/

Nominate a company: (closes June 17th)
https://tagonline.wufoo.com/forms/m1vuba2l16csa9w/

Speakers:

Eric Piscini
CEO, Citizens Reserve
Eric Piscini is Chief Executive Officer of Citizens Reserve, a blockchain technology company providing a revolutionary global supply chain solution across industries. Citizens Reserve is leading the SUKU project, building Supply Chain as-a-service ecosystem on blockchain.
Before his position as CEO of Citizens Reserve, Eric was the global blockchain leader for Deloitte Consulting and the co-lead of the global blockchain and cryptocurrency team. As part of his global function, Eric developed blockchain strategies and solutions for his clients and lead teams to bring blockchain technologies to reality. Eric was designing and driving the first token sales consulting engagements. In May 2017, Bank Innovation said "Deloitte [is] making sure strides in leading the pack" in blockchain and that financial institutions "should follow Deloitte's blockchain lead." In August, Constellation Research wrote that "Deloitte has the most comprehensive [blockchain] effort of any of the professional services firms."
Eric regularly speaks and writes on blockchain. He has been quoted on blockchain and cryptocurrencies in The Wall Street Journal, The New York Times, The Washington Post, Bloomberg Businessweek, Forbes, American Banker and CoinDesk.
He recently co-authored "Supply Chain meets blockchain" where he makes the case for transforming supply chain networks with blockchain. He also co-authored "Taking Blockchain Live: 20 Questions That Must Be Answered to Move Beyond Proofs of Concept,"which is informed by conversations with clients. The whitepaper finds that there are 20 essential questions that must be asked – and answered – to help determine whether an effort achieves the status of being a successful new technology innovation or an abandoned proof of concept. As the report states, "by addressing these questions early, the chances of successfully harvesting the benefits of blockchain increase dramatically."
He earned a Masters in Computer Science from University of Paris VI, France and a Masters in Economics from Cergy-Pontoise, France.
Christy Brown
Managing Partner, Loeb Atlanta

Christy has enjoyed an eclectic career focused in company growth both through her own entrepreneurial endeavors & exits combined with her strength to bring innovation into corporate culture. She defines herself in a simple statement that "…she is looking for disruption to legacy markets and reformulates ideas based on who buys it and that there are not books that give you the guidepost to create successful teams…".
In 2019, Christy joined Loeb Atlanta s the Managing Partner developing their portfolio of investments, internal team and building a successful venture studio from bottom-up with the long-term focus of developing billion-dollar exists for Loeb's investments. At its height, Loeb will invest and support 10 portfolio companies through funding, internal resources and scale for the successful growth and potential exists which are nascent to the investment model. As Loeb is a venture collective, deploying the right funding is more important than deploying funding.
Christy's history is rich with 17 years of experience as a seasoned executive leading corporate turnaround, development of emerging technologies and visioneering long-term impact of products and services in our future, she is recognized for catalyzing culture innovation, ideating creative business solutions and demonstrates an ongoing natural aptitude for organizational improvement and advances. As a "business whisperer" she often times identifies where businesses are dislocated and works to identify people, processes and advances to develop a growth strategy or have frank and difficult conversations about the business' future.
As a native Atlantean, Christy's focal points have been company building including alliance & partnerships across multinational organizational development, client engagement, talent acquisition & management, organizational needs analysis, strategic planning, management development, team expansion, technology solutions, cross-functional team leadership, performance assessment, client relationship management & engagement and overall business growth.

Colleagues describe Christy as a "tenacious leader" and progressive leader who thinks outside-the-box and delivers meaningful change and creativity to teams. At her core, Christy is a business builder and entrepreneur.
James Wallis
Founder ,7e4
James is a senior business leader who innovates to deliver exceptional client results, exceeding business and financial growth objectives. Operating globally across diverse markets, and within highly complex organizations and environments. He is a recognized leader in the payments and transaction banking industry, having lead IBM's global payments business for nine years. He has deep knowledge of the industry, market dynamics, the competitive landscape, disruptive forces, regulatory and political pressures, and with an extensive network in the payments ecosystem. He is also a global thought leader and market developer of blockchain for business, which represents a trillion dollar opportunity for economic, and social good over the next decade, including leading use cases in payments, trade, and government. James operates at the highest levels in industry, and is a regular keynote speaker and panelist at high profile industry events around the world.

Dara Albright
Advisor
EisnerAmper

Dara Albright is a recognized thought provoker and frequent speaker on topics including fintech, digitalfinance, cryptofinance, peerfinance & crowdfinance.
Her leading-edge articles and research papers that have helped shape and continue to set the direction of modern finance can be found on FinTek News, BanklessTimes, Equities.com, Crowdfund Insider, Crowdfund Beat, Seeking Alpha, Investing.com, FINalternatives, Real Assets Adviser, CNBC and Business Insider. Albright has been featured in a number of publications including the NY Times, Forbes, Huffington Post, ABA Banking Journal, Thestreet.com and Private Wealth Magazine.
Albright possesses a distinguished 27-year career in financial services encompassing IPO execution, investment banking, trading, corporate communications, financial conference production as well as institutional and retail sales. She presently advises and serves on the boards of multiple fintech companies including Worthy Financial, a digital investment app that redefines how Americans access alternative investment products; and FinTek Capital, an investment firm that provides customized risk-mitigated strategies for digital currencies.
Albright is also an advisor to EisnerAmper LLP, one of the largest accounting, audit, tax, advisory and consulting firms in the U.S. serving sophisticated financial institutions and start-ups, global public firms and middle-market companies; as well as high net worth individuals, family offices, not-for-profit organizations, and entrepreneurial ventures across a variety of industries.
REGISTER WITH THIS LINK:
https://www.tagonline.org/events/ssa-impact-awards/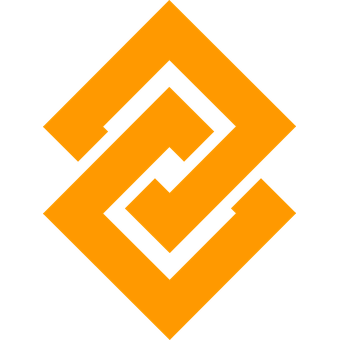 246 Ivan Allen Jr Blvd NW, Atlanta, GA 30313, USA