Register Now!
Or paste this link in your browser's address bar: https://events.r20.constantcontact.com/register/eventReg?oeidk=a07eg7rvb993cd70f49&oseq=&c=&ch=
SPRING SOCIAL MIXER
The Blockchain Chamber of Commerce in conjunction with our friends:
Southeastern Software Association

of TAG

The Southeast U.S. Korean Chamber of Commerce

The Japan America Society
Cordially invites you and your guests to attend this Spring Social Mixer. We welcome all members and friends to register and attend.
This is a can't miss event as key leaders and professionals in the business and technology community come together to eat delicious cuisine, network, socialize, and celebrate the Impact Award winners.


Date: MAY 9, 2019 (Thursday)
Time: 5:30PM - 8:00PM (EST)

Location: The Food Terminal - 5000 Buford Hwy NE, Chamblee, GA 30341


Admission is only $15 for members of these organizations. Non-member guests are $35.
This includes a BUFFET of Asian cuisine from the amazing chefs of The Food Terminal.
Beer, wine and non-alcoholic beverages will be available for purchase.

See you at the event.
Oh... by the way, bring lots of business cards to connect with new friends.
REGISTRATION:
Member: $15 ( if asked, use code: BLOCKCHAIN )
Non-Member $35
http://events.constantcontact.com/register/event?llr=s5tipjqab&oeidk=a07eg7rvb993cd70f49
About the hosts:
TAG Southeastern Software Association (SSA) is one of the country's premier networking and professional development organizations for high-tech and software professionals.(https://www.tagonline.org/chapters-and-societies/southeastern-software-association/)

The Japan-America Society of Georgia's mission is to promote mutual understanding between the people of Japan and the State of Georgia through establishing and promoting ties and programs in the areas of business, culture, customs, education, commerce, politics, and social networking.
(http://www.jasgeorgia.org/)

SEUSKCC's focus is to provide up to date public trade and investment information, encourage commerce and facilitate trade meetings and promote goodwill between the citizens of the Republic of South Korea and the United States residents in the Southeastern United States.
(http://www.seuskcc.org/)

Blockchain Chamber of Commerce, Inc. (BCC) is an international trade association supporting the emerging and evolving blockchain industry, distributed ledger technologies, and crypto currency market.
(https://www.blockchainchamber.org)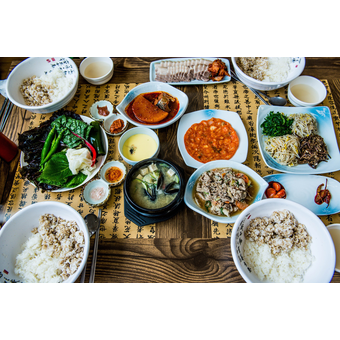 Food Terminal 5000 Buford Hwy NE, Chamblee, GA 30341